 
Canare 4S8 Speaker Cable
Canare StarQuad Speaker cable. Suitable for single wiring (paired conductors) or bi-wiring.
4x1.2mm2
Priced Per Meter
Recommended for longer runs and high powered systems. Heavy duty 4 x 16 AWG (1.2mm2) conductors.
●  PA Systems.
●  Hi-Fi Speakers.
●  Passive Subwoofers
●  High Current DC Power.
●  Super Flexible, even in Sub-Zero Weather.
●  Star Quad Design Reduces EMI Noise.
●  Low Capacitance and Resistance.
8mm OD
Related Products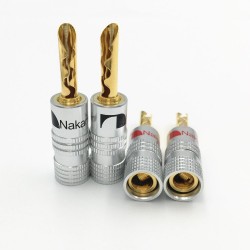 Customers who bought this product also bought:
No customer reviews for the moment.
13 other products in the same category: